Let's talk #readmyowndamnbooks challenge progress!
I'm not going to include numbers because honestly, I am a little embarrassed by my own book-buying compulsions. That was part of the point of this experiment, so wow, go me, point made.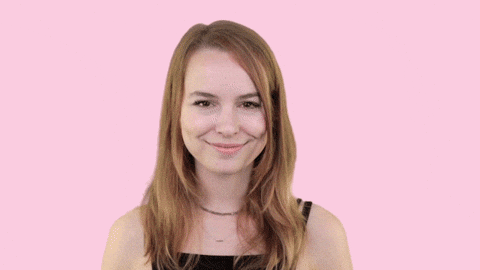 I honestly thought this would be going better, which is exactly why it's not. I wasn't worried that I would never finish this stack of books, so I bought more. It wasn't my intention to buy so many, but realistically I shouldn't have an Amazon account, Barnes & Noble membership, be allowed to sell my own books at Half Price Books or be unsupervised in any place that sells books. Acceptance is the first step, right?
On the plus side, my purchases are skewing away from comics and young adult novels towards more classics. Many of my DNF's have been by dead men, so I've intentionally chosen titles by women because honestly they're just better writers. I've also added a few romance novels! Despite feeling like I'm pro-romance novels for anyone who wants to read them, I have distanced myself from them in my own life. I've got some internalized anti-romance biases to overcome, starting with Sarah MacLean's
The Wicked and the Wallflower.
I am enjoying the challenge though. Despite it not going splendidly, it's forcing me to read things that have been on my shelves for years and that's a great thing. My TBR is a mixture of things I feel like I should have read by now, recents that I was super excited for before newer shinier books came out, and stuff people have given me (which I'm not 100% sure I wanted, but they come with expectations that I read them). At least it's summer, which means it's too hot and I'm too grumpy to read anything that I don't love. This last week of June was a bit of a massacre and I'm nearly ready to sell another bag of books.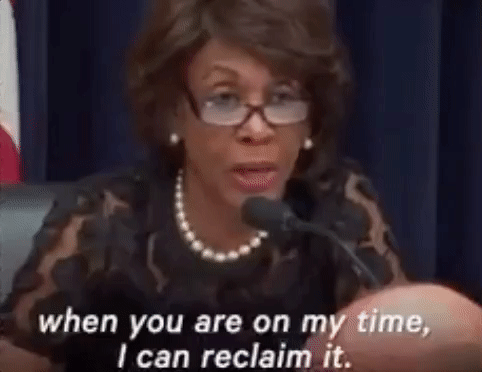 Maxine Waters wouldn't read things she didn't enjoy in her leisure time!
I'm also down the total number of books on my TBR bookcase, so it's really not that big of a deal. I just haven't finished them all yet, despite already hitting my Goodreads goal for the year. My library book ban has helped, so I think I'll keep that into July.
Now for things I actually want to tell you about:
Nonfiction:
Being Mortal: Medicine and What Matters in the End
by Atul Gawande:
Anyone who will ever die should read this. It is slightly more useful for those who will die of old age because of its great information about assisted living, but death doesn't always wait that long. Gawande uses many cases, including that of his father, to explain the importance of knowing what we want out of our lives before we lose our options. When faced with death, there's no guarantee that any option is the best one, but knowing what matters to us can help us choose what risks we want to take with our last days. Whether it's hospice or surgeries or both, this book will definitely give you something to think about before the time comes when you have to make decisions.
FIRSTS: Women Who Are Changing the World
from TIME Magazine:
I was impressed with the range of women included in this collection. Many comparable collections focus on a field (
Women in Science
,
Literary Witches
), but women from all backgrounds and industries are represented well. Each woman included had space to tell her story in her own words, which makes what they say or don't say even more fascinating. Ellen DeGeneres includes a quip about wondering how her former hecklers are doing and wagers that they haven't received a Medal of Freedom, which I liked very much. Other women include their challenges integrating male worlds (do women need tampons in space???) and facing the criticism of other women. One thing that really stood out was how many said that they didn't realize how important what they were doing was until after the fan mail started. The saddest part of this might be how relatively recent many of these firsts were and how many firsts we still haven't had.
Classics:
Daisy Miller and Other Stories
by Henry James:
I loved Daisy Miller and hated her story. She's fun and ignores societal rules, promenading with a hot Italian guy despite every gossip in town telling her she's ruining her reputation. Clearly she was a loose woman and deserved to die. I related to her too much to feel that this was fair. Is there Daisy Miller fanfiction where she gets a happy ending???
Rereads:
Cat on a Hot Tin Roof
by Tennessee Williams:
I read and watched this one back in high school as a young drama nerd who was in charge of the theater department's library. I enjoyed this one, understanding too well the lies that flow within a family and the constant jockeying for position. Big Daddy is dying, though his children are lying to him and their mother about it. His favorite son, Brick, is an alcoholic and hates his wife Maggie. The other son and his wife and soon-to-be six children are an unruly nuisance trying to prove their need for Big Daddy's land, adding extra tension to what reads as a stifling summer night in the South. It's even better if you can picture Elizabeth Taylor and Paul Newman as Maggie and Brick, constantly circling one another.
Alex, Approximately
by Jenn Bennett
Despite being a young adult retelling of
You've Got Mail
, this doesn't read as a retelling and is definitely enjoyable for adults. Bailey has a lot of emotional baggage, but she's running away from it (and her mom) to move in with her Dad across the country. He also happens to live in the same city where her flirty fellow film-buff Alex lives, but she's decided not to tell him she's coming. Instead, she splits her time between working at a weird historical home with her terrible, adorable boss Porter, and searching the city for her online flame. Incredibly adorable even the second time around.
Best of the Rest
Stay Sweet
by Siobhan Vivian
It's the perfect time of year to read about a beloved ice cream stand with secret homemade flavors and a near-mythical founder. Working at the Meade Creamery stand is a dream for the girls of Sand Lake. Once you're in, you're in until you leave. Amelia and Cate have worked the four previous summers and are excited for their last before they go off to college, though Amelia's promotion to Head Girl has put a kink in their relationship. Things go even more sideways when, on their first day back, Amelia finds founder Molly Meade dead. A grandson shows up to lay claim to the family business, despite having no idea where Molly's famous recipes are and having no clue how things are done. Amelia finds herself pulled in every direction, wanting to save the stand, her friendship with Cate, and whatever might be doing on with this new guy. Fun, mostly light-hearted and I fully support the ending!
The Prince and the Dressmaker
by Jen Wange
I definitely picked this up for the beautiful illustrations, but I stayed for the story. Prince Sebastian likes to wear his mother's dresses sometimes, though he knows it needs to be in secret, until he sees a beautiful dress and hunts down the maker. He pays Frances to make custom creations for him, wearing them out under the name Lady Crystallia. Soon copycats pop up and Frances wants to lay claim to her wonderful creations, but Sebastian is afraid that her fame and his infamy as the Prince who wears dresses go hand-in-hand. They might be good friends, but how will they both find happiness?
While I may not have cleared off my TBR shelves yet, I am feeling pretty okay about the second half of the year. I'm more confident in putting down books, braver in picking up titles outside of my comfort zone, and ready to find some new favorites.